Optimize Your Culinary Curriculum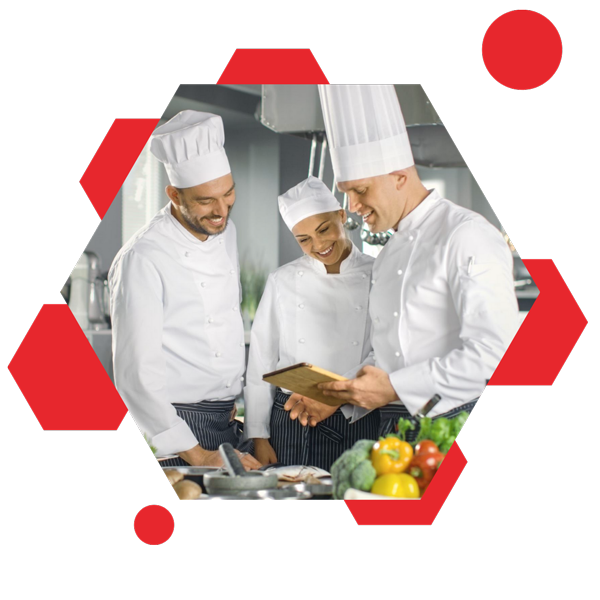 Transform the way you deliver your curriculum using our culinary software, EGS CALCMENU Web. Designed with hotel management and culinary schools in mind, our software integrates and automates both academic and administrative functions to improve curriculum delivery and overall classroom management.
Our solution offers a wide range of advanced features for you to use as a modern teaching tool to facilitate information flow and streamline your processes.
We are a leading provider of software products and services and we work hand-in-hand with hotel management schools to train future culinary and food service professionals.
EGS CALCMENU Web is used by hotel management schools around the world. Students receive and experience an innovative curriculum thru our software, which is also used by top industries like hotel chains, restaurants, airlines, cruise lines, and more.
Benefits
EGS CALCMENU Web for Academic Use
The Cutting Edge of Technology
The food service industry is integrating technology into workflows and day-to-day tasks. This helps save time and money and optimize the way kitchens and businesses operate.
Educational institutions need to ensure that curriculums evolve to complement the current trends to be able to hone the new generation of executive chefs, head chefs, sous chefs, and other food service professionals. This now includes exposure and training on different culinary software solutions to create good recipes, plan menus, determine nutrition facts, and understand menu costing, sales analysis, and inventory control.
Let your students learn from your experts using our smart culinary software, EGS CALCMENU Web.