About the Company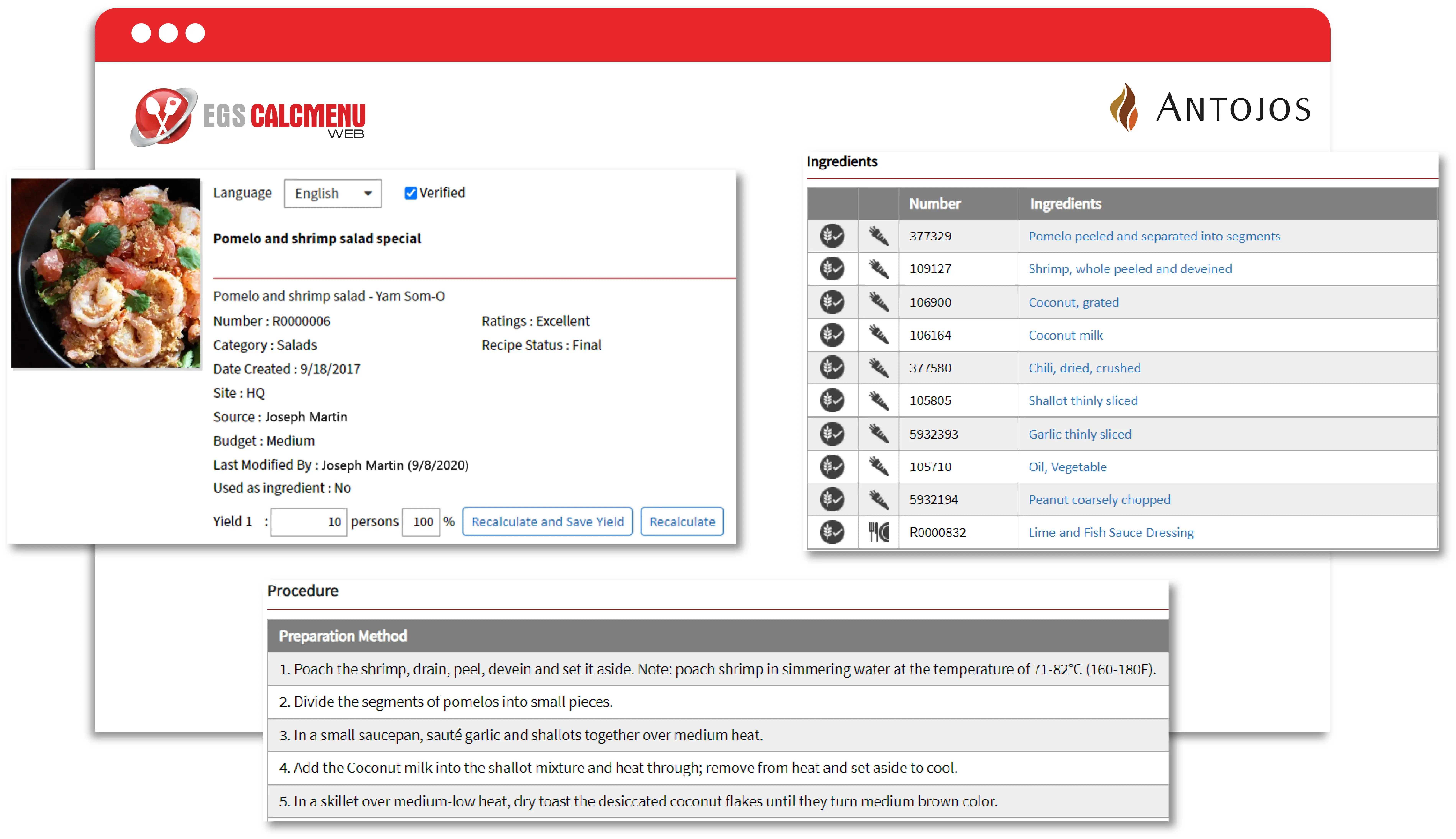 With over 30 years in the industry, we continue to push the limits of what's possible.
EGS Enggist & Grandjean Software (EGS) is one of the world's leading providers of intelligent desktop and web-based software and solutions, enabling food service professionals to modernize recipe management, simplify tedious administrative tasks, operate profitably, and focus on what's important – the food.
We understand the needs of every food service business and our dedicated team of experts continues to explore how we can do things better with technological innovation to solve your toughest challenges and redefine recipe and culinary management.
We have recently introduced new features like voice recognition, digital displays, sustainability metrics, and enhanced services like Advanced Data Management Service (ADMS) and integration with Microsoft Power BI, to help you bring your business to even greater heights.
Directors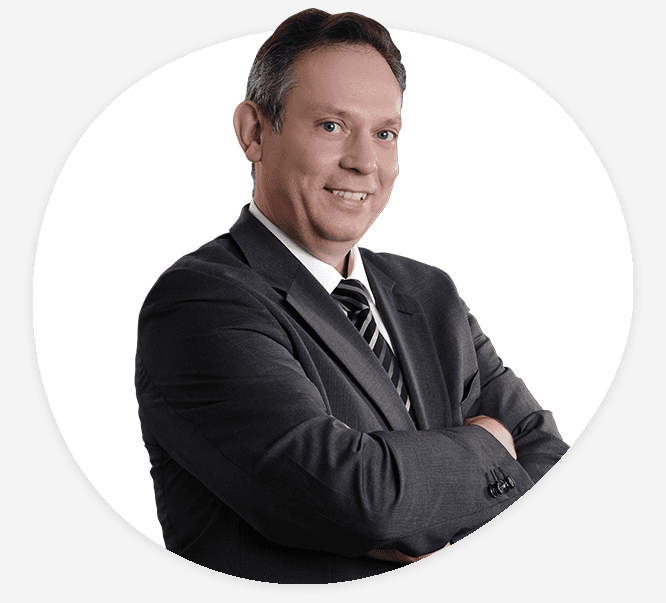 MARC ENGGIST
EGS CO-FOUNDER &
CHIEF EXECUTIVE OFFICER

With our culinary and technological know-how, we develop smart products and services to introduce a forward-thinking approach to keep our clients ahead of the competition.
We are transforming simple recipe management programs into more intuitive, data-driven, and holistic business solutions for the food service industry.
Whether you're an individual chef, an owner of a few restaurants, or a multinational food producer, we've got just the right strategies to boost your business effectiveness so you can consistently deliver the best to your customers.


We continue to find innovative ways to optimize the way our clients perform their day-to-day kitchen operations. Our solutions eliminate manual and labor-intensive work by automating and simplifying tasks.
We make it easy to carry out advanced searches for your preferred recipes, share recipes with multiple locations, ascertain nutrition facts of a dish, generate shopping lists, create menus and meal plans, determine food costings, publish reports, and much more.
EGS can personalize solutions to fit our clients' specific needs and requirements to help them save time and money by streamlining workflows, reducing costs, and increasing profitability.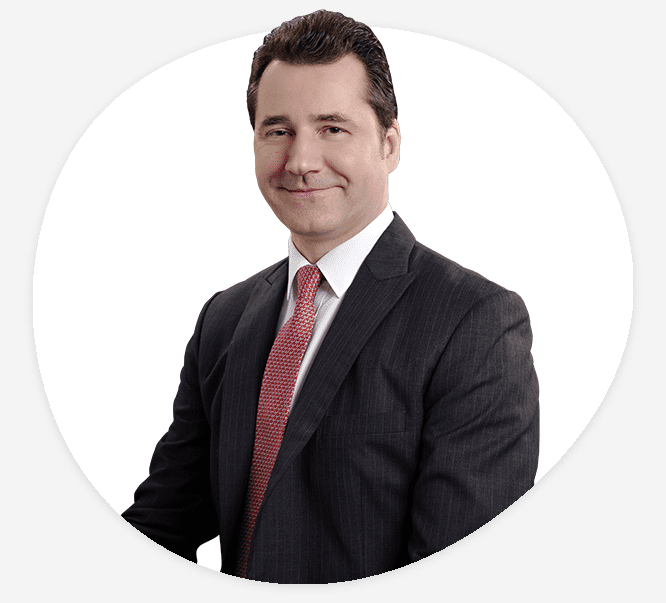 SANDRO GRANDJEAN
EGS CO-FOUNDER &
CHIEF TECHNOLOGY OFFICER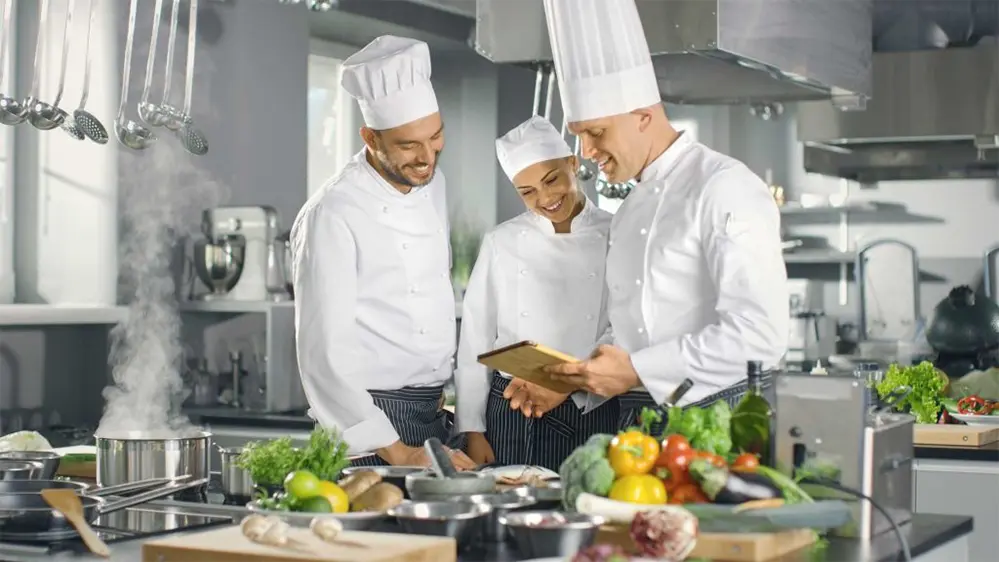 Our History of Success
The Early Years

In 1985, two entrepreneurs in Switzerland had a vision of revolutionizing recipe management using technology, and the first version of EGS CALCMENU was developed.

We started with an installed version to help professional chefs and other businesses in the food service industry manage their recipes.

After a few years, we established our Asia Office in 1996 and expanded our client base to over 100 countries.

Smart Solutions

EGS CALCMENU Web and EGS F&B Control were introduced in 2004.

EGS CALCMENU Web is a web-based recipe management software that enables users to manage recipes online-this includes the ability to create, save and import recipes, view recipe ingredients, share recipes, determine nutritional information, scale recipes, sync recipes, plan menus, create menu plans, generate shopping lists, and much more - all with just a few clicks.

EGS F&B Control is a complete back-office system, designed for every food service business, to achieve inventory control, produce food cost variance reports, and increase overall profitability. The solution enables you to generate your inventory reports, carry out the inventory of items by storeroom or outlet and compare it to the ideal inventory based on the POS system to track down variances per item.

Anytime, Anywhere Access

In 2010, Kiosk for CALCMENU was created.

Kiosk for CALCMENU, or the "Kiosk'', was included for free in EGS CALCMENU Web. The Kiosk is a light application that users can access online using their mobile devices or tablets. This makes it easy for chefs and other kitchen staff to quickly view, share and resize recipes, create shopping lists, and print food labels.

Know your Foodprint

While recipe management, recipe costing, and recipe nutrition are all important considerations, sustainability is another crucial factor that has gained increasing focus. So in 2018, we partnered with Eaternity, the organization responsible for developing a solution to measure the environmental footprint of food products, or what we like to call "foodprint".

Just the like the way EGS CALCMENU Web enables you to automatically determine food costing or accomplish nutritional analysis, now you can establish more insights into your recipes' environmental impacts.

Appetite for Data

We continue to strengthen our solutions to adopt a data-driven approach. That's why we have integrated Product Information Management (PIM) into our system to streamline our processes within our supplier network and added our Advanced Data Management Service (ADMS) to ensure your data in EGS CALCMENU Web is expertly encoded by our team of culinary experts using only the best industry practices and strategies.

With ADMS, recipe ingredients and procedures are standardized, errors are minimized, and accurate recipe information in multiple languages* is provided for you and your kitchen staff.

*Available in English, French, and German. Other languages can be implemented upon request.
Our Digital Tools
The Future of Modernization
At EGS, we create, build, and equip our clients with smart technology to modernize their businesses.
We've grown from just a recipe software to providing holistic business solutions for the food service industry.
AT THE CUTTING-EDGE OF TECHNOLOGY
Recently, we've launched more digital tools to make your work easier.
Don't have the spare time to manually manage your recipes to achieve consistency and quality? We've got just the right solutions for you.
These include features like eRecipe and eMenu where you can create recipes and menus, respectively, and publish and share them online or generate a QR code for customers to scan and view all your recipes or your menu items.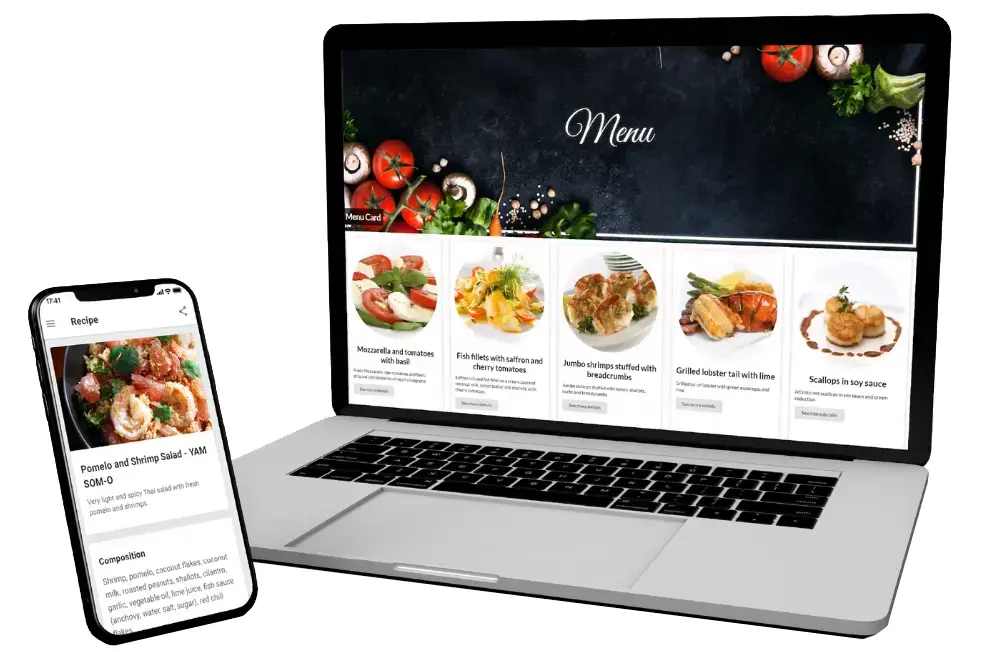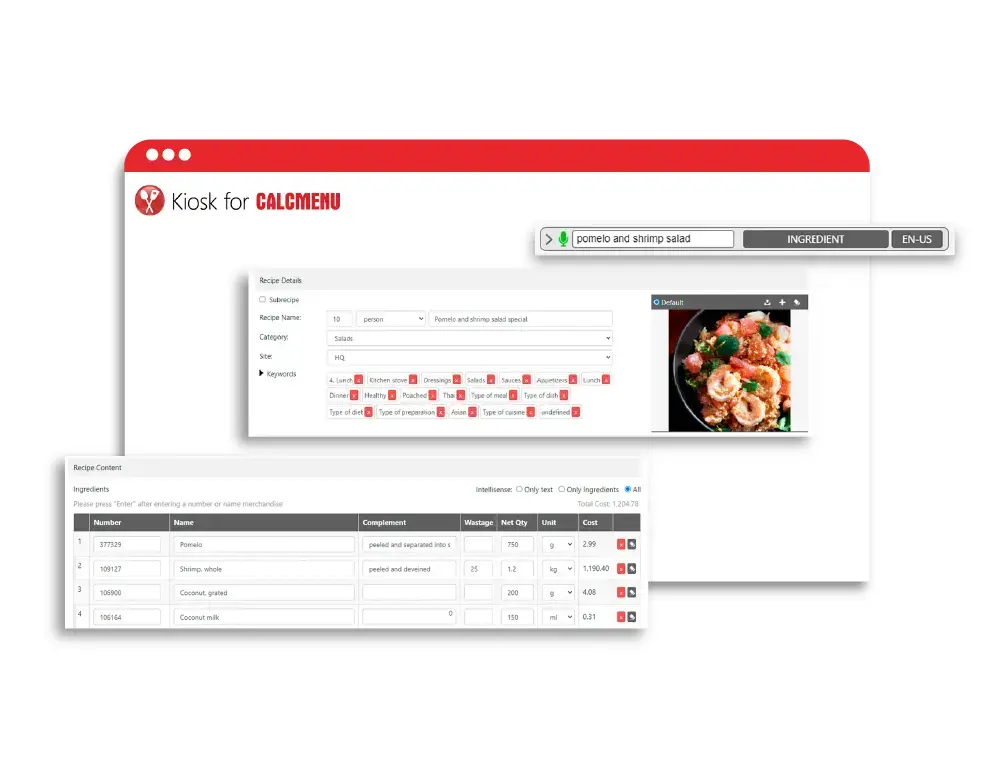 We've also introduced new enhancements in our Kiosk for CALCMENU to provide you more options on how to encode your own recipes. You can choose to use our Quick Encode feature that allows you to create your recipes with a simplified interface and Intellisense, a tool that provides smart suggestions as your typing into the field, or use our Voice Recognition feature so you can dictate your recipes and it automatically converts your voice to text.
Another new feature is our Menu Plan View** that displays your meal plans with real-time content on a second screen or tabs to help you plot the perfect, well-balanced menu plan with speed and ease. Interactive visualizations include views for Allergens, Nutrients, Pricing, Keywords, Photos, Weather, Health & Sustainability (Eaternity "foodprint") and Menu Plan Rules.

*Available in English, French, and German. Other languages can be implemented upon request.

**Free Module with optional paid features including Weather, Health & Sustainability, and Menu Plan Rules.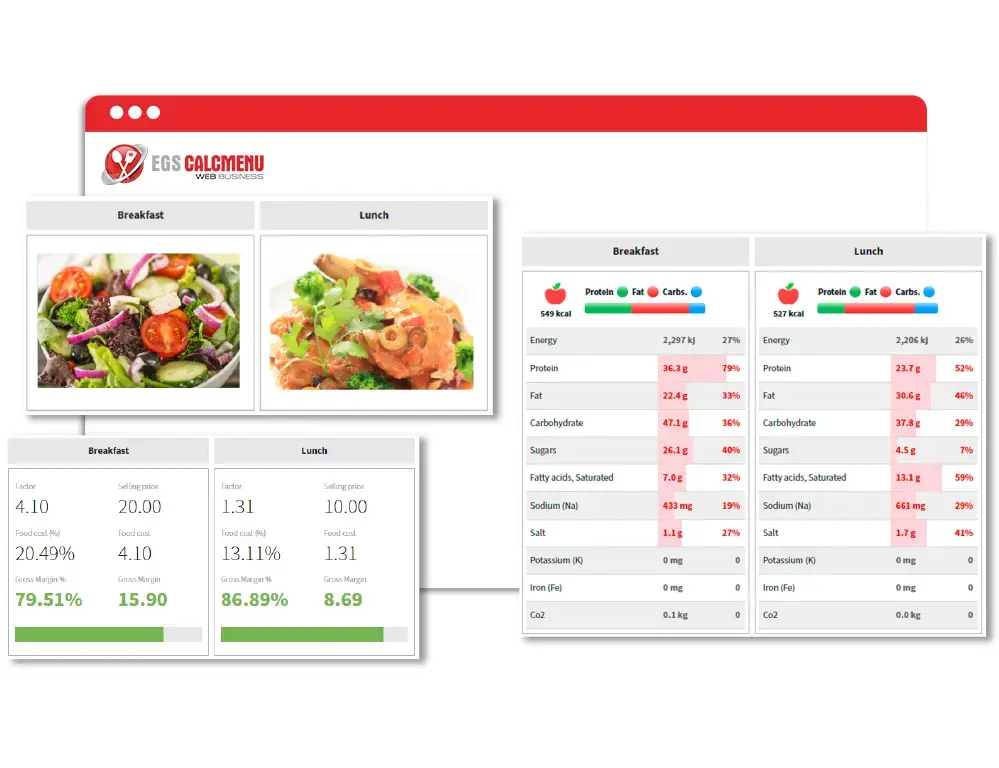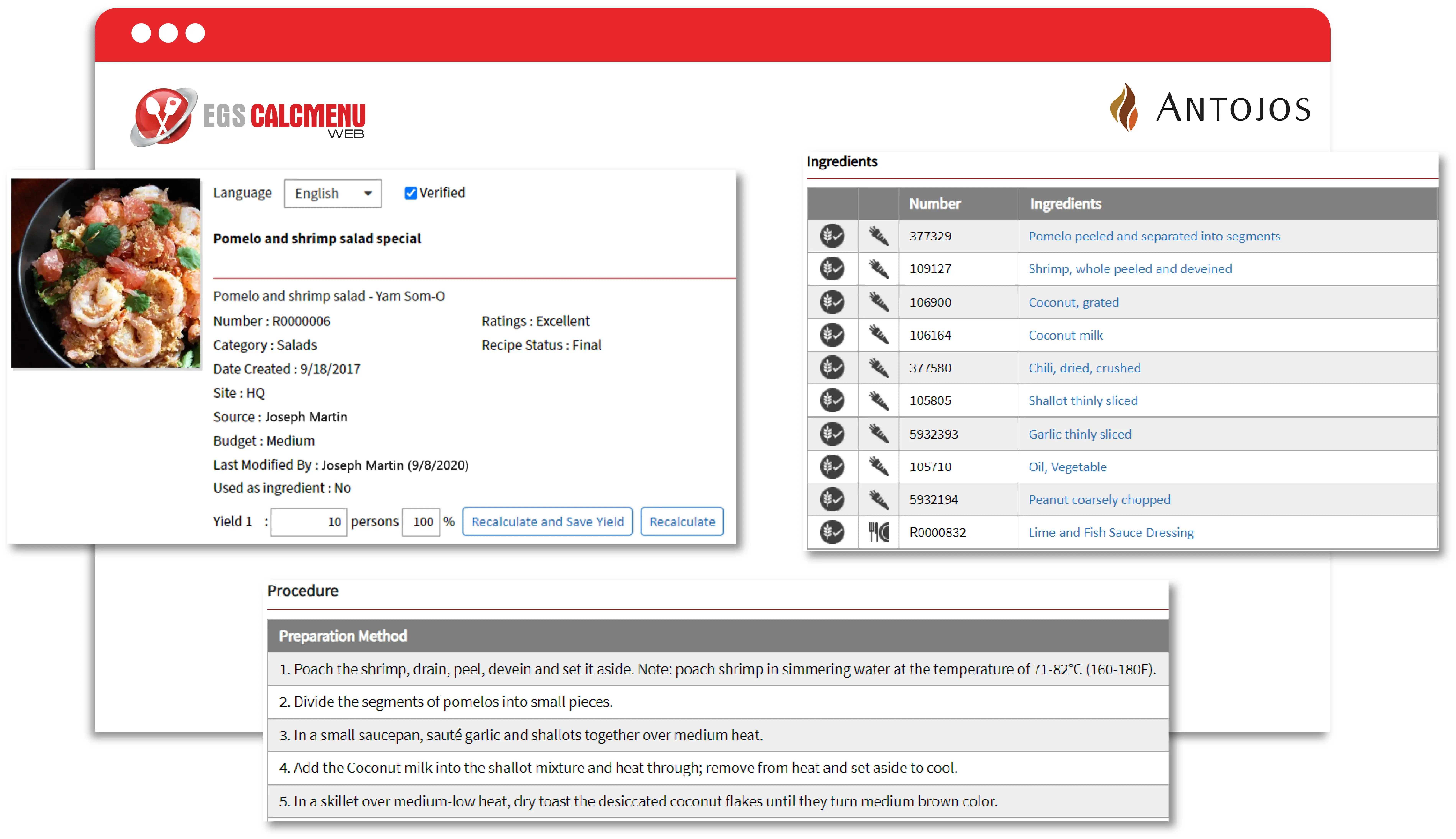 THE DIGITAL CHANGE
We understand the unique challenges that businesses in the food service industry face and we apply our innovation-led solutions to solve them. Learn more on how we help you foster growth, champion digital technology, and adopt fresh thinking to do the way you do things.