Nourishing your Residents
Providing healthy, well-balanced, and quality meals for your residents are of the utmost importance, and we've got just the right solution for you. By digitizing your recipe management system, you can improve the way you provide your residents with exceptional care.
Simplify the way you create your menu plan and elevate the senior living dining experience with an interesting variety of menu choices, while still providing them with a healthy diet.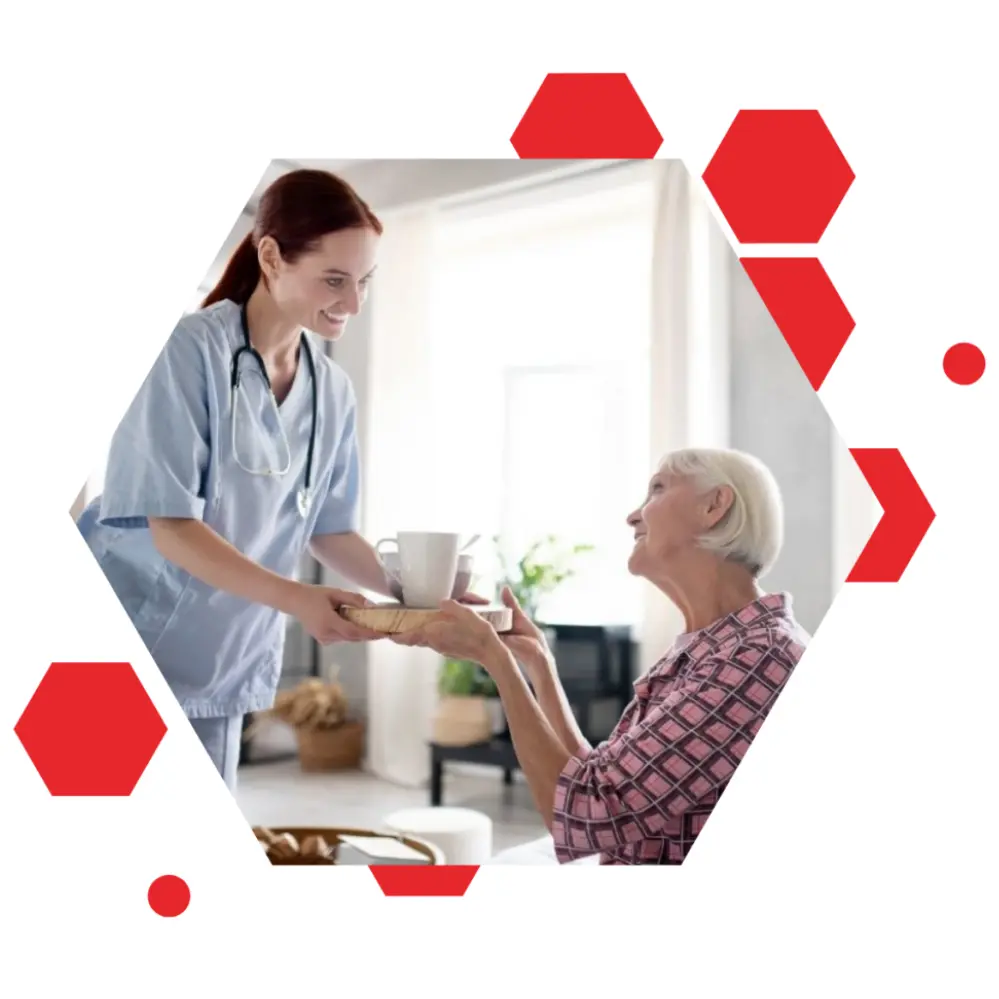 Benefits of Digitalizing Meal Plan Management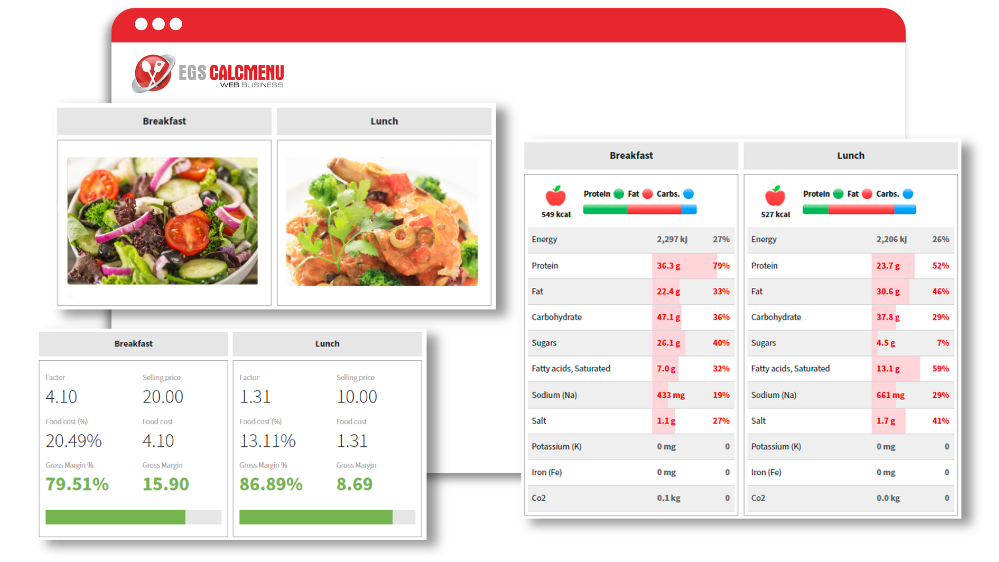 Innovative dining programs and accurate dietary nutrition for older people are an important part of senior care. By modernizing the way you prepare your assisted living menus, you can improve the way you provide your residents with nutritious and delicious meals for seniors who want more variety and a better lifestyle.
EGS CALCMENU Web is a smart recipe management and meal planner solution to meet your unique requirements and help you provide best-in-class nutritional therapy for your residents.
You can save time and money by eliminating time-consuming tasks like preparing recipes and menu plans the traditional way, calculating food costs, and determining nutrition information, manually.
The Future of Senior Living Dining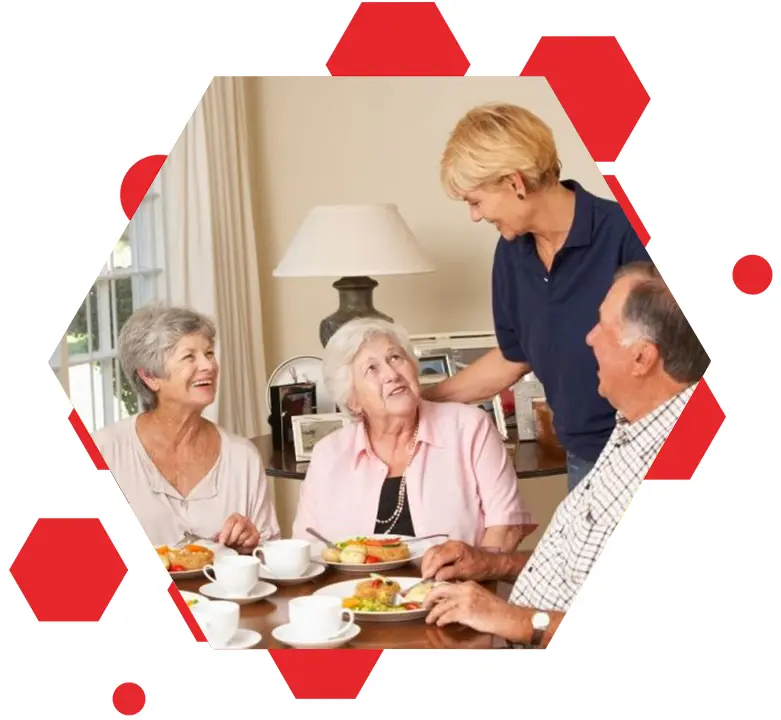 Meal time plays an important part in keeping residents healthy and happy – gathering together in the dining room to enjoy a meal that meets their specific nutritional requirements and the opportunity for social interaction boosts their quality of life in your facility.
Let's take a closer look at how you can serve quality meals during breakfast, lunch, and dinner and improve your senior living dining and menus. You can achieve enhanced meal plan management using data to guide your decisions in creating a monthly menu that benefits both your residents and your bottom line.
One of our advanced features, Menu Plan View, gives you access to all relevant data and the ability to display real-time content to help you plot the perfect, well-balanced menu plan with speed and ease.
We make it easier for you to plan menus through our interactive visualizations that include views for allergens, keywords, nutrients, weather, pricing, health and sustainability, photos, and menu plan rules. Planning your menus, whether it's including beef, chicken, and fish as food options, or selecting low-calorie, vegetarian, and halal meals in your menus have never been this easy.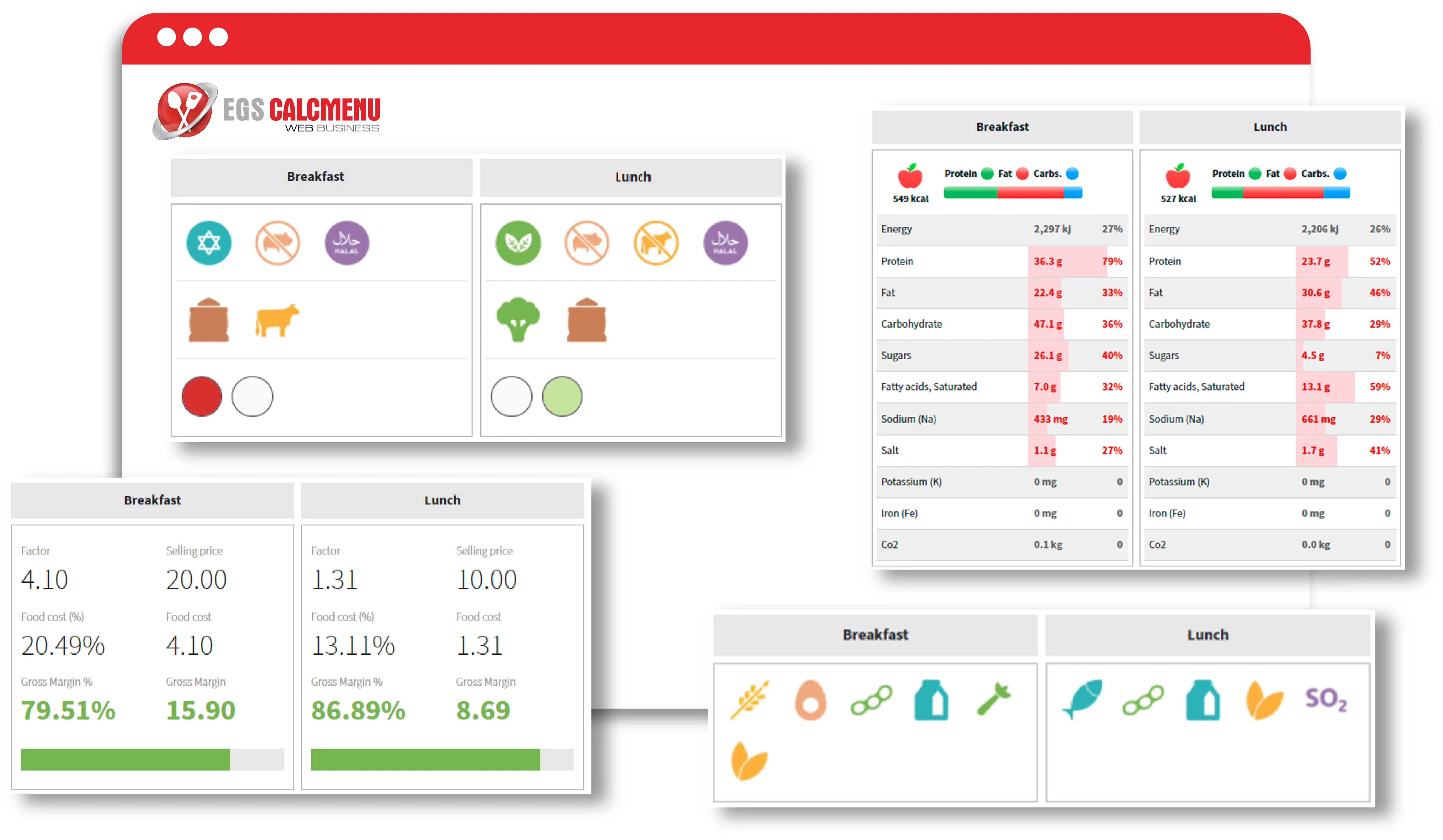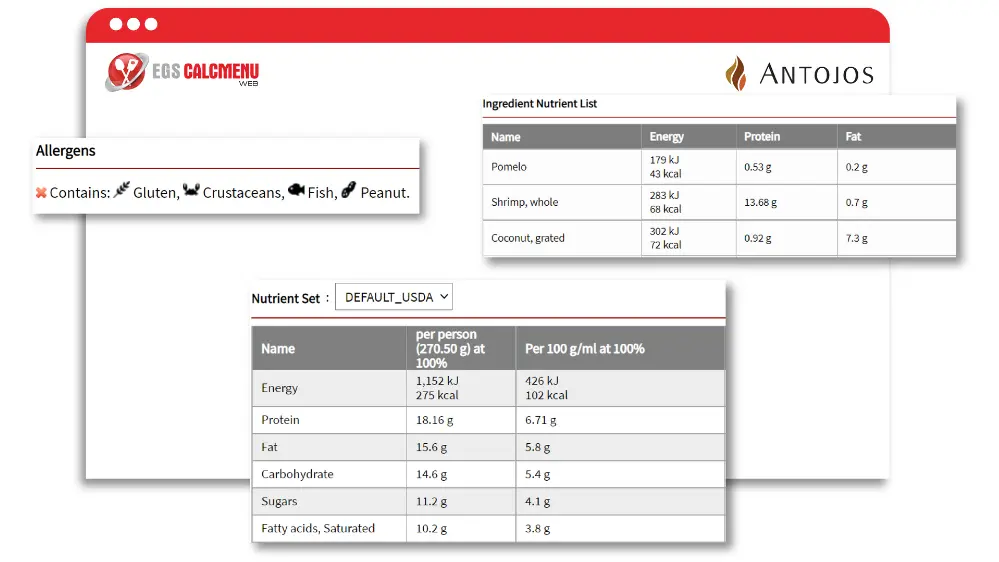 Another crucial consideration in preparing your assisted living menus is nutrition and specialized diets. We help you make sure that your health and wellness plan generates good nutrition into your dining program. With our advanced features, you can automatically compute nutrient information as the merchandise is added to your recipes or menus.
These are just some ways that you can improve the way you manage your nursing home menus. At EGS, we understand your needs and the importance of how to balance senior living dining for nutrition, cost, and enjoyability. Our solution provides with you all the digital tools you need to manage your kitchen and cater the best menu choices for your residents.